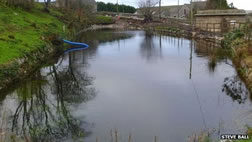 Lifting of COVID Restrictions
In line with Government policy COVID restrictions at the museum will be lifted on Monday 19th July 2021. There will no longer be a requirement to complete track and trace details and limits on capacity will be revert to our maximum capacity based on our Health and Safety policy of 80 person inside at any one time

Whilst there is no longer a legal requirement to wear a face covering this is now a matter of personal choice although the Government encourage it in crowded places.

Please note that the museum will continue to take card payments only.